Industrial Monitor
Industrial Monitors are exclusively produced by Philips. These monitors come with a two-year warranty and five-year post-sale services provided by Fara Sanat Corporation.
---
Smart Energy Consumption
Reduce the overall cost by 50%.
 All Philips industrial monitors have a "smart power consumption" function that helps reduce costs and amount of carbon produced in the environment. If the default profile for screen brightness is used for Philips industrial monitors, power consumption will be reduced by, up to, 50%. The longer the life span of your network of industrial monitors, the lower your overall costs.
HD Based T

The future is set by connecting HD based through ops port.
 The ops port on Philips industrial monitors can be equipped with an HD based signal receiver as an option; it receives signals through the network cable cat 5/6. Transmission of full HD pictures and video and control signals is carried out through HD based signals.
Fail Over
Keep your monitors on permanently with fail over system.

In industry and commerce, keeping industrial monitors on in critical situations is one of the most requested options. The FailOver system installed on Philips industrial monitors preserves their functionality 24 hours every day (7/24). If one of the input devices is disconnected or disrupted, by use of a technological breakthrough, the backup system automatically replaces the disconnected device with an alternative one.
Medical/Clinical Images
D-Image function on Philips monitors will help you display and study high quality diagnostic images vividly and precisely.

To help doctors have a reliable interpretation of medical/clinical images, Philips professional monitors are calibrated by the manufacturer so that they can have optimized performance en showing grayscale images.
CMND

Increase your knowledge with facilities such as Wi-Fi, 4G LTE, and Bluetooth through mPCIe port.
CMND is the managing software for a powerful monitor which gives back power to your hands. You can and manage your content with CMND and Creat or control the settings with CMND and Control. That is all possible through CMND. 
cmnd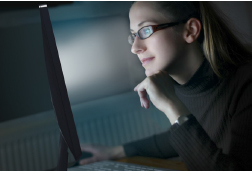 Are you one of the people who spend hours looking at the monitor at home or at work? If so, aren't you wore it about the weakening of your eyes? We all know that ultraviolet rays can harm our sight, but research has shown that, in time, blue light rays emanated from LED monitors can also hurt the eyes. Philips's LED Softblue technology makes use of a smart technology to delete the blue waves without changing the color of the screen. Philips holds certificates from international institutes such as SGS labs and TUV Rheinland that confirm this technology's ability to reduce blue lights and protect sight.
HTML5
Connect and control and update your content through HTML 5.

By using the network port RJ45 installed on Philips industrial monitors and an HTML5 browser, you can update your monitors' contents. Simply insert your address of your websites and watch your content
Sharing and promoting information with DLNA
With the help of DLNA technology, you can simply use your cell phone, tablet, or any device that supports DLNA to share photos, video clips, and audio files or play them back on your monitor
Smart Player
Play whatever you want whenever you want. 

Simply save your data (audio files, pictures, video clips) on a USB storage device, and connected to her Philips monitor. Then schedule display or playback time for each file and watch them; enjoy your digital signage
Comprehensive Solution for Digital Signage
By installing a player in the standard port (OPS) of Philips monitors, you can create a network of monitors with the ability to manage your content on any of them.

The OPS port reduces the cost for installing and setting up your digital signage system. Also, you can turn your monitor into the panel PC. A wide range of OPS-compatible computers are available.
SmartControl
Controlling a network of Philips monitors from one place
Phillips's SmartControl software enables you to control all the connected monitors through RJ45 or serial ports from one place. You can easily control and manage brightness, contrast, and all other parameters of Philips monitors from one place
Multi-Touch
An incredible experience of touch technology through ideal performance of Philips Multi-Touch system

Philips touch monitors have an automatic touch system through USB port and do not require any Windows or driver
Bezel-free monitors
Experience, comprehensive picture

The next generation of Philips video wall monitors Is designed with UltraNarrow technology and bezel adjustment systems (3.5 mm). And unlimited number of video wall can be combined with Philips video wall monitors
Certainty of Uniformity of Colors
Certainty of the stability of colors with advanced calibration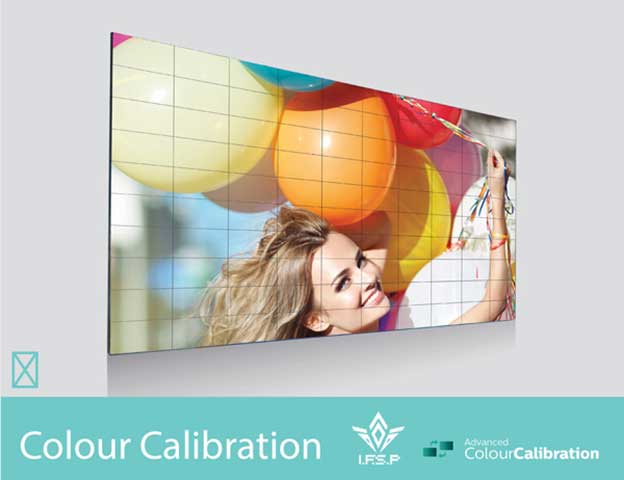 The advanced calibration kit standardizes screen brightness, gamma curve, and gray services regardless of whether you're calibrating the video wall system or a single monitor. To choose the most suitable product, contact our experts industrial monitors.
Android System
Interact with your customers through android system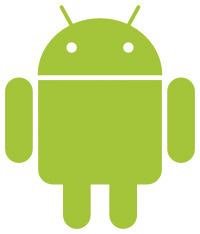 Because the monitor is equipped with android system, you can work with all present operating systems and save your applications directly in the monitor. Or you can select an android application and execute it. With the internal scheduling system, you can execute applications at scheduled times
mPCIe Port
Increase your knowledge with facilities such as Wi-Fi, 4G LTE, and Bluetooth through mPCIe port.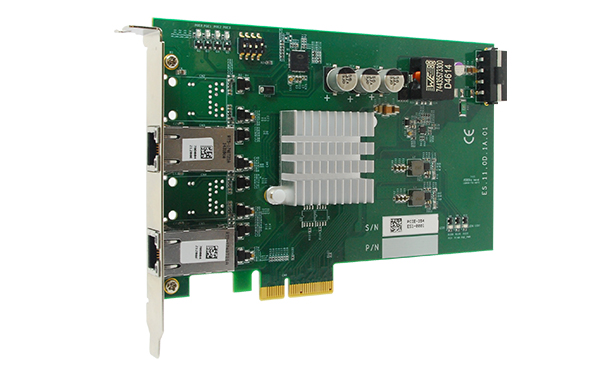 By using the internal PCI and connecting via Wi-Fi/Bluetooth or 4G LTE, you can expand your communication through the monitor. System to system connection can be increased through a wide range of existing options for customers to use, such as increasing the facilities of the product or the capability to manage signals
Internal Memory
Due to the existence of the internal memory, you can save your favorite data and execute it whenever you want.

You can immediately load or playback your data through the internal memory; moreover, when you play back online data, the internal memory of the monitor acts as the hidden memory for the internal browser. In case there is a problem in network connectivity, the cached data will be played back and so there will be no interruptions in the playback process
Independent of Software
Philips touch monitors are not dependent on a single operating system and are compatible with all present operating systems such as windows XP, Vista, seven, eight, Mac OS, and Linux
Active 24/7
Commerce never stops. Philips monitors operate synchronously with commerce and industry. Because of high quality parts, you can greatly depend on these monitors high-quality, and nonstop performance
MHL Technology
MHL is an audio/visual interface in Philips UltraHD monitor to connect cell phones or tablets. This facility makes possible the playback of video files, displaying pictures, and even executing of mobile applications and games on the 25 inch UHD screen. In addition, it charges your mobile phone or tablet.